Keeping your home clean throughout the year can seem far more difficult than it actually is. The secret is to commit to weekly and even daily cleaning routines. By starting small with a daily cleaning schedule, you can get your whole home in order without even realizing it. If this sounds like something that could work for you but you have no idea where to start, we've got you covered! Here are our tips and tricks for creating a daily cleaning schedule for your home to get you started on your cleaning journey.
Keep Things Simple
Before you set off on your cleaning journey through your home, let us point you in the right direction. The order in which you decide to clean the rooms of your home is ultimately up to you, but to make the whole job easier we suggest working from top to bottom. Whether that means starting on the second floor or dusting ceiling fixtures depends on the layout of your home, but no matter what, work your way down.
You'll also want to start by tidying as much as possible in each room. That usually entails picking up garbage, filling your laundry hampers, and just generally putting things in the rooms they belong in. This shouldn't take too long and will help you in the long run as you work from room to room when cleaning.
Set Goals & Start Small
Once you've figured out how to incorporate cleaning into your daily and weekly schedule, you should set a small cleaning goal for yourself to accomplish. This goal should be relatively simple when you first start and you can work toward larger goals as you get more comfortable. The first cleaning goal you make can simply be to stick to a daily cleaning routine for a few weeks, as long as you continue to set goals and motivate yourself. If you're anything like us, we like to challenge ourselves and be competitive.
You can enlist a friend's help and challenge each other to keep a clean house or room for the week and make reaching your goals a friendly competition. Like with creating a schedule, your goals should work for your time and your situation. Be flexible and patient if you haven't met a weekly goal, but stick with it until you accomplish it.
Get Down to Business
You've set aside time and made a goal for yourself, now it's time to put things into action. We suggest breaking your cleaning down into tasks that you can easily do every day and tasks that you will only have to do once or twice a week. Starting with a regular routine of daily cleaning and tidying tasks will get you ready to take on larger tasks throughout the week and then you'll be on your way to setting monthly or even yearly cleaning schedules. But before you can get there, you'll want to start small. Here is a basic list of tasks you can complete each day of the week to stay on top of cleaning:
Wipe countertops (in the kitchen and bathrooms)
Wipe any dining surfaces
Wash the dishes after meals
Sweep or vacuum the kitchen
Put items back where they belong (remotes, pillows, mail, etc.)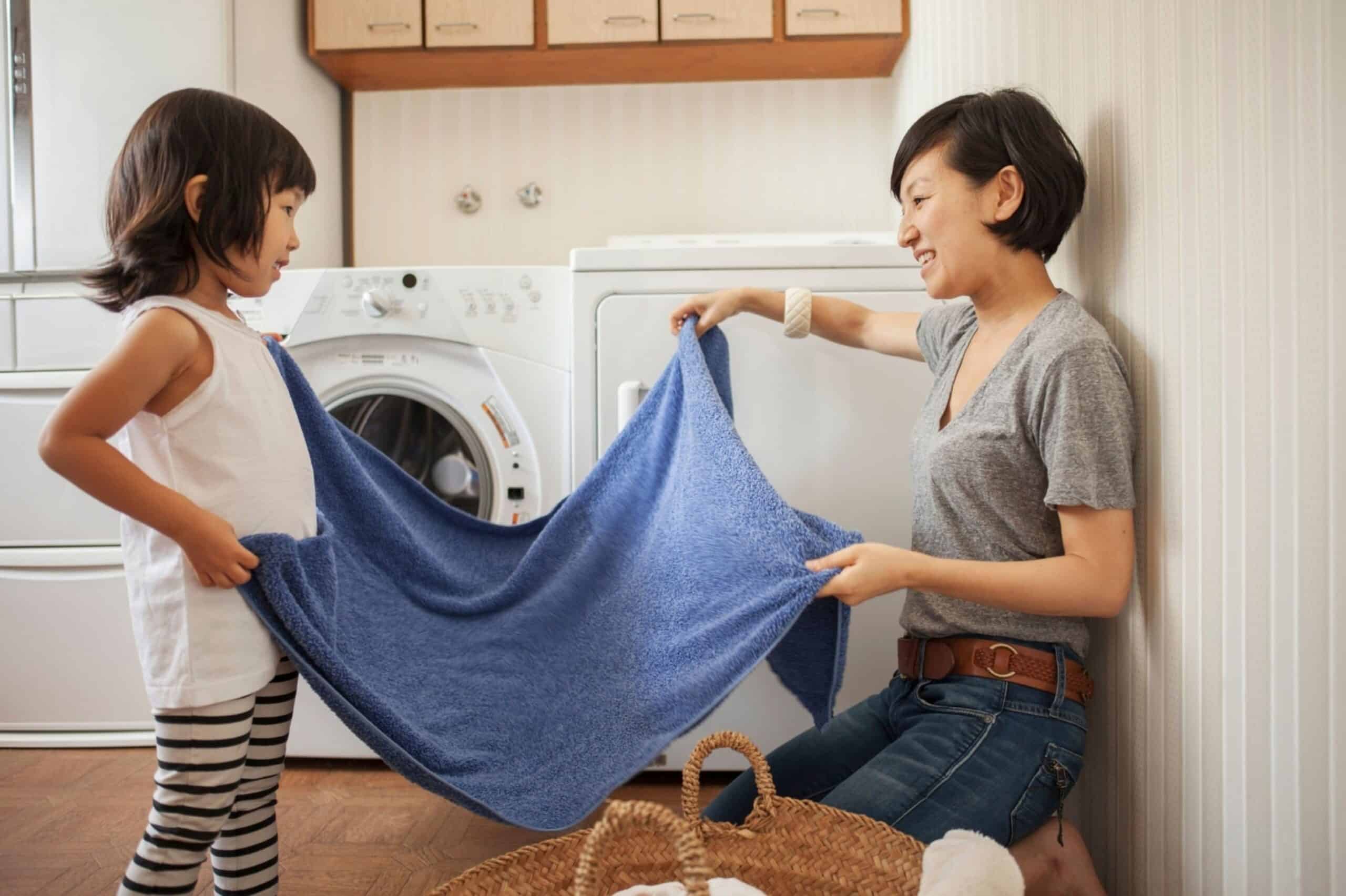 Once you've gotten in the habit of doing these small things each day, you'll be able to start adding a few weekly tasks to each day. These weekly tasks won't have to be done every day but should definitely be a part of your regular schedule of tasks. Here are a few of the tasks you can do once or twice a week:
Dusting
Full bathroom clean (toilet, sink, and shower/tub)
Clean out the fridge
Vacuum and or mop
Decluttering high-traffic areas (living room, bedrooms, play areas)
Washing and putting away laundry (bedding, towels, clothes, etc.)
These tasks can vary based on your home and schedule, so feel free to add or subtract from these lists. Your schedule and tasks list should work for you and your home, remember to make it your own so that you don't feel like you're struggling to keep up. Like we keep saying, be patient with yourself as you figure out what works and what doesn't.
Congratulations, you're on your way to a tidy home and an organized cleaning schedule. Pat yourself on the back for taking the first steps toward your cleaning goals too! If you know your goals, but don't have the schedule to make them happen, that's okay. Many people don't always have time to keep up with regular cleaning, so don't bring yourself down if you're one of them. We're here to help you, so you can contact us anytime. Our maid service Boston has a variety of services and we'll work with you to find a schedule that works so that your cleaning goals will be met!